Lately, I keep getting headaches, probably because I don't practice eating meals when I'm supposed to eat. Like last night, I ate my supper last night at 12 AM. O_O And even if I'm just drinking coffee, it's like blood would rush to my head and give me a headache. :S Now, I don't want to drink coffee anymore.
I'm currently at work while typing this entry, seriously, but they haven't got me anything to do yet so I'm posting this because I'm in the mood to do so. 😛 I would have blogged last night after I ate my so-called supper, but my mom got angry at me for staying too long at the computer while I have to wake up early the next day for work, not to mention it didn't do any good because I can't sleep with my stomach full . I know I don't blog as much as I used to before, but hey, blogging isn't an obligation, right? I mean, would you love someone just because you think you ought to? You wouldn't, right? and if you would, is that even called love? Love isn't an obligation, and same goes to blogging. There are times when I thought I'd blog just to give the site an update, but it doesn't work. Well, everyone has a different view for what blogging is for, but that's my principle. 🙂
I haven't talked much about my love life here and I know some of you dying to hear about it. Want me to give you an update? Bwahahaha!
Anyway, I got really pissed off because some developer here whom my friend and I happened to pass by, casually said "Hi, babe!" while smiling sheepishly as if expecting me to be amused by his oh-so-horrible sense of humor. Of all pet names and other kinds of endearment you use to call your hubby or boyfriend, I don't like that word. I don't know why but I just feel gross when I hear it, and not just because it reminds me of a pig. There's something about it that I don't like. I don't want to offend people here who call their significant hubby 'babe' though, and may I apologize if I did offend someone.
We got administrator rights here, and got shocked when we logged in to one of the units here. The computer has a 23-inch monitor, but it's using a 800 x 600 resolution.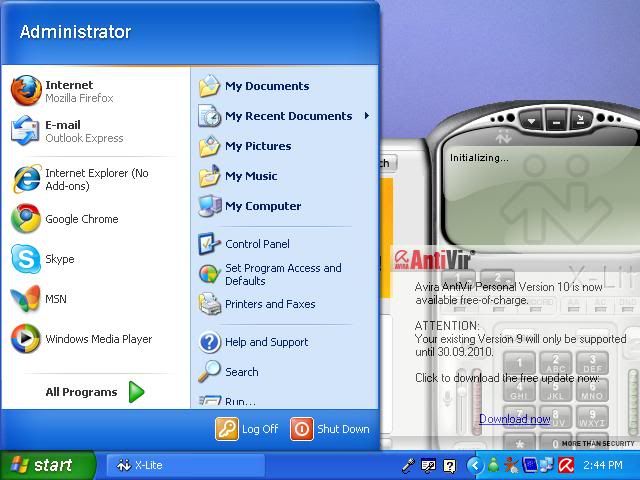 And that's what it looks like. Hahaha. :stars It looks so big, even those crossed-eyed people could see clearly. XD
I like it here where I work when I'm busy, but I've gotten used to almost not doing anything. At least I can still surf the net, though I still prefer coding. LOL! My summer, so far, has been like this; staying out of the sun and sitting in an air-conditioned room while others are already getting sunburned. :S
How is everyone's summer? ^_^